Bed & Breakfast, mini camping en groepsruimte midden in de natuur van de Hoge Vogezen
Voor outdoor-liefhebbers en absolute rustzoekers
Vanaf 12 jaar en ouder
Huisdieren welkom
Wereldkeuken
Laadpaal voor electrische auto
PtitMonde: voor een warm en ongedwongen verblijf!
Omringd door rust en natuur slingeren we de bergflank op. We bevinden ons in de hoge Vogezen en zijn op weg naar een zoveelste bezichtiging.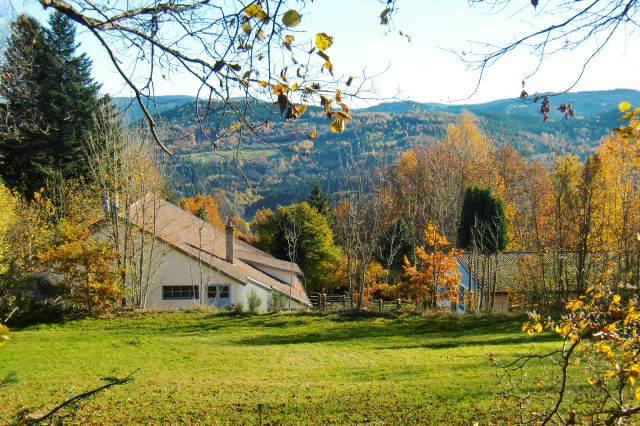 Voor ons en tussen de bomen verscholen doemen twee daken op. Hier moet het zijn. We stoppen de auto en laten het geheel op ons inwerken. Het uitzicht, de karaktervolle witgepleisterde ferme, het enorme bijgebouw en de lap grond met weide en hoge bomen. Het is geweldig! We voelen allebei dat we ons plekje eindelijk gevonden hebben. Na de bezichtiging binnen weten we het zeker: dit gaat onze Kleine Wereld worden!
Dat was november 2014. Inmiddels is onze petit monde een feit. Het reizen naar andere culturen en verre landen is altijd een grote passie van ons geweest. Daarom is het thema bij PtitMonde dan ook "werelds". Dat vind je terug in de sfeer, de spulletjes, de inrichting van de kamers, de verkoophoek van spulletjes voor derde wereld projecten en in onze wereldkeuken.
De uit 1838 daterende ferme hebben we omgetoverd tot een rustieke bed & breakfast met 5 kamers en 1 gîtes. Op de weide bevindt zich onze mini camping en in de tuin is er nog een trekkershutje. Het groepsgebouw The Dojo is voor workshops.
PtitMonde is centraal gelegen tussen Col de Bonhomme, de Hohneck en de meren van Xonrupt Longemer en Gérardmer. Vanaf het terras kun je Route de Crêtes zien liggen.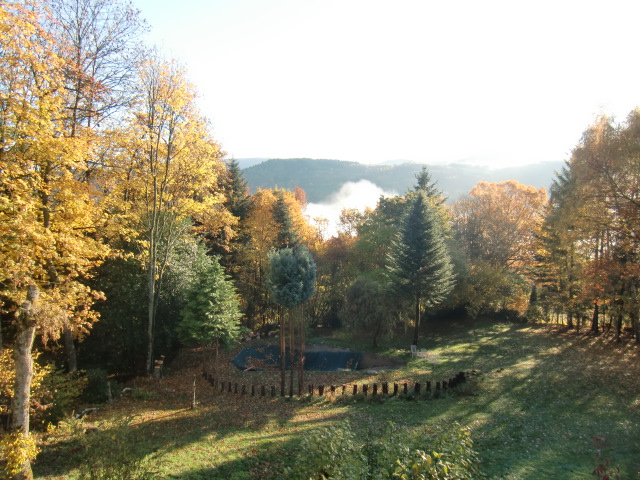 Outdoor liefhebbers en rustzoekers kunnen hier in het natuurschoon hun hart ophalen. Na gedane arbeid is het heerlijk onthaasten in onze zonnige tuin: bij de vijver, in een hangmat, op het gazon of op één van de vele zitjes onder schaduwrijke bomen. Voor een potje tafeltennis, muziek maken en snuffelen in de brocantehoek is er het groepsgebouw The Dojo!
Wintergasten zijn ook prima op hun plek bij bed & breakfast PtitMonde.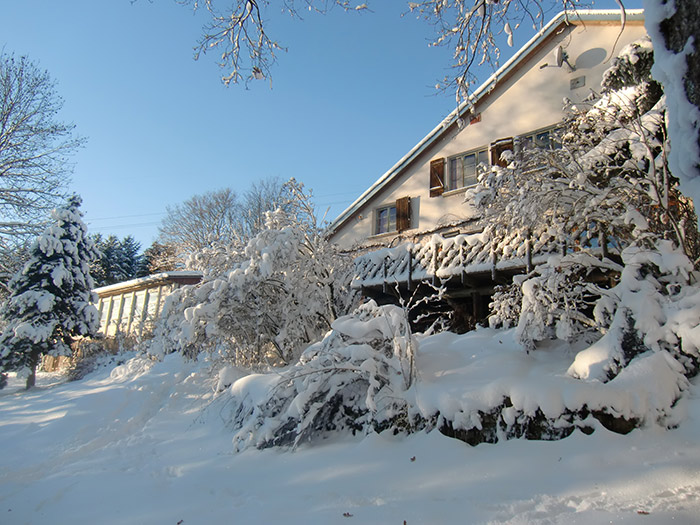 De skigebieden van La Bresse, Gérardmer en Lac Blanc liggen nabij. Vanuit huis kan men direct sneeuwwandelen op een van de pistes die boven ons langs lopen. Aan het eind van de dag is het heerlijk ontspannen en relaxen bij de houtkachel in de centrale woonkamer. Glühwein en warme choco ontbreken natuurlijk niet!
Eten is een speerpunt bij onze bed & breakfast. Het wordt met zorg en natuurlijk met verse producten bereid.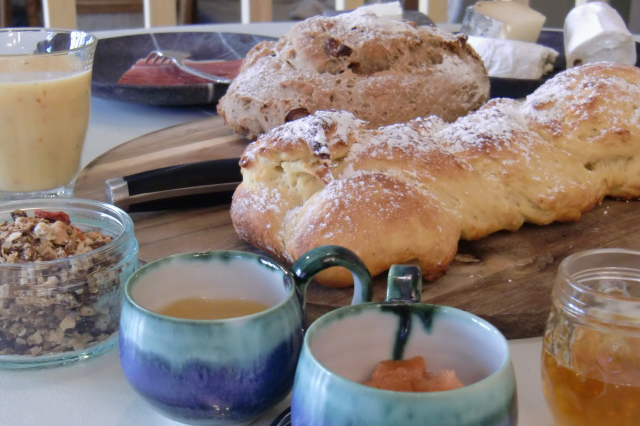 De smaken en gerechten die we tijdens onze reizen hebben opgedaan vind je terug in onze gerechten. Zo vormt ons meergangen diner een culinaire wereldreis.
Geniet 's ochtends van ons ambachtelijke ontbijtbuffet en laat je 's middags eens verrassen door een PtitMonde-lunch!
De gehele bed & breakfast is comfortabel voorzien van centrale verwarming.
Proef de sfeer bij PtitMonde: https://www.youtube.com/watch?v=eU9hCF4OMm8&t=5s