Nathalie
After having been trained as a teacher and for years having been active as a primary school teacher and later on as a Dutch teacher and coordinator in secondary education for first formers at the age of 12 and 13, I quit my job in 1998. I sold my house and rode by motorcycle from Holland to Australia for a year. From young age on I have always liked to cook for family and friends. It all started with a cooking book from my Indonesian grandmother. Inspired by travelling, I now cook dishes from any random country. Taking care of a good meal together with a good glass of wine is my great passion. In 2002 I emigrated to Belgium and started my own catering and cooking workshop business: "Smaak & Vermaak" ( "Taste & Entertainment"). In 2008 I became a happy single. In 2012 I started a very happy second life with PeterJan and in 2014 we moved to "the Vogezen" where we now own a Bed & Breakfast!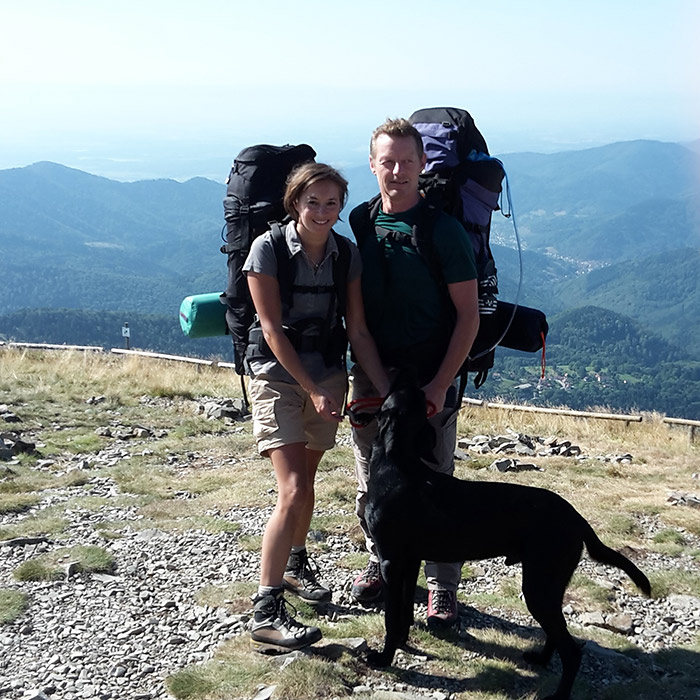 Peterjan:
After my IT training I worked as a computer scientist. In 2001 I quit my job to travel through Africa. Eventually this took on for at least 2 years. Enlightened by the feeling of freedom and happiness that the travellers' life brought, I no longer aspired my normal life. After a short return in IT, I translated my words into deeds: we emigrated to the French providence of "Haute-Loire" in southern France, where we transformed an old farm into a Bed & Breakfast. At the end of 2010 I returned to Holland as a widow. In 2012 I started a very happy second life with Nathalie, and in 2014 we emigrated to "the Vogezen" where we now own a Bed & Breakfast!
Us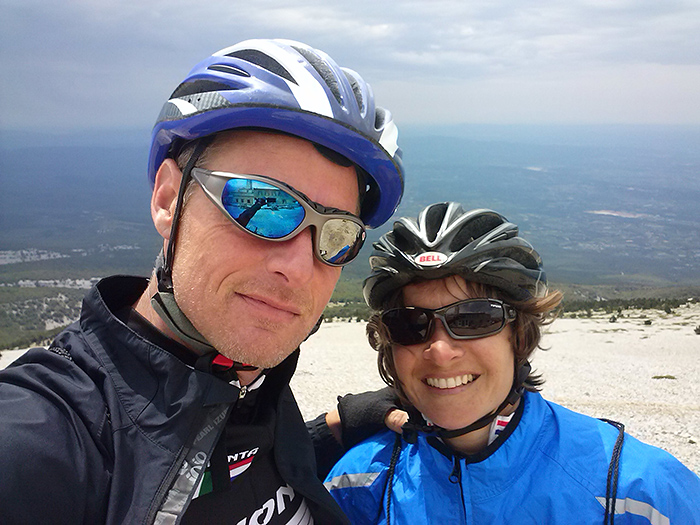 Since 2012 we have happily enjoyed our life together: cycling, mountain biking, motorcycling, doing winter sports and walking or snuggling with the pets on the couch.
At the moment we are living our dream in PtitMonde!
And that also applies to our pets! Our two dogs, Vanille and Nelson, live here in an absolute paradise. We also have 2 cats: Montpi and her son Brut.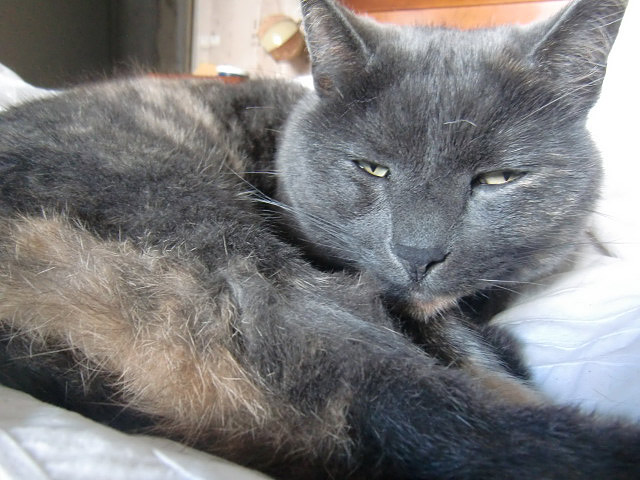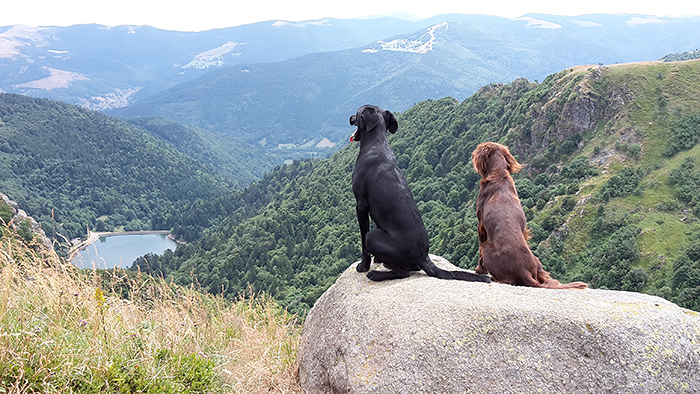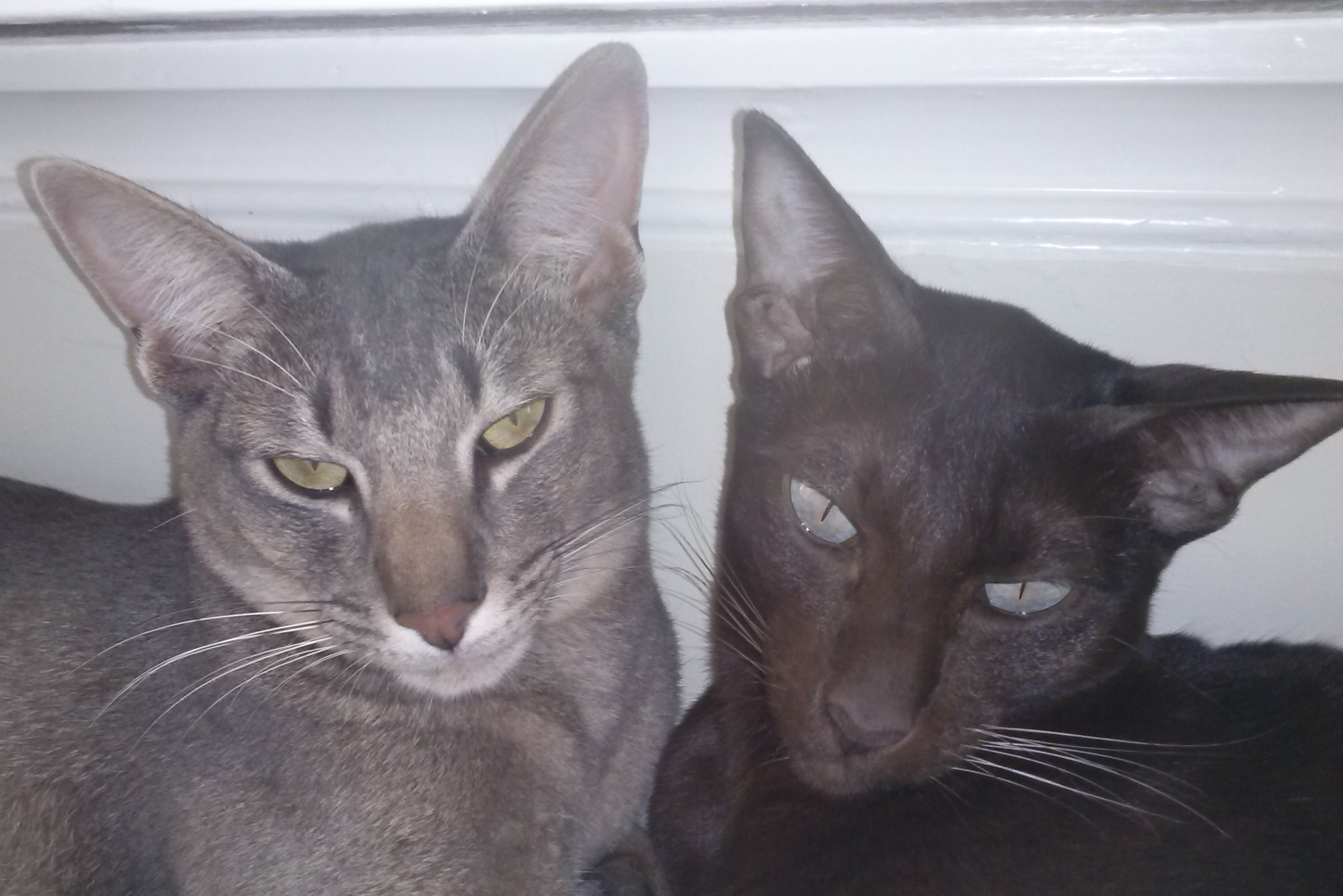 Vision.
We both care for nature and the environment. A cleaner environment starts with you, which we are very conscious about. Rubbish, water- and energy usage are daily things that keep returning that can be a heavy load on nature and the environment. With simple solutions you can reduce that load, without having to pay for it with less comfort. For example, rubbish: we limit the amount of stuff we throw in with the rubbish, because lots of materials are good for a "second life". We have built many separated walls in our B&B out of wood and material from cabinets, wardrobes, beds, panels and beams that were left behind. We repair abandoned furniture, doors, cabinets, wardrobes, lamps and tables and give them a fresh coat of paint and they enter a second life.
With regard to water usage, our water originates from a natural source. This source can deplete. That is why we take considerations concerning our usage of water. It's not complicated. If you don't let taps running unnecessarily, flush the toilet with the conserving button and set the dishwasher and washing machine on the water-conserving mode, you can come a long way. You do this with all the guests and you really save a lot.

Energy usage.
Our electricity consumption is largely covered by solar panels and the hot water for the sanitary facilities and the central heating is generated by a hyper modern wood gasifier. Practically CO2 neutral and 90% efficiency. This is how we try to minimize our ecological footprint...

Our heart not only goes out to nature and the environment, but also for man and animal. Through our travels we have experienced that inequality in opportunities is still very high and that for healthcare in third world countries there are barely budgets. It's a pity. That is why we support this effort by donating to two charities involved in healthcare.


A better world starts with you.
Nathalie en Peterjan